So I (Yahya) started the first little bit of what will be a month of roadtrippin' with Lauryl.
I left Greensboro on Thursday, driving deeper and deeper into the heart of the south. The stillness of the landscape, almost as a witness to the histories (sic) here, of pain and subjugation, resistance, survival, and a quiet anticipation of hope. There were many deep breaths, and many hours of windshield mind sorts of meditation. 
On a lighter and more exciting note, there was also this:
I arrived in Auburn to spend the night with Rosco from the Locavore project. We lit a fire and shared stories, making friends from strangers, and building in each other the courage and excitement this movement needs. This is democracy at it's most basic, to present yourself to another person, and say "this is a part of who I am, can we work together?" We dreamed out-loud together, and possibilities unfolded. Rosco told me he is "knocking on doors until one opens," as a Quaker this makes a lot of sense to me, as I am often waiting for "way to open." There are doors creaking open for the Locavore team, and the embers of this project need just a little gentle fanning to grow them into the Food Coop they hope to be.
Last week I watched a documentary about the best worst movie ever...
Rosco had a poster for the movie on his wall, and I was instantly jealous when I found out one of the main characters was his dentist. We stayed up late together and I watched it for the first time. It was his 10th. I was speechless, it was odd and awkward and beautiful. Albeit anti-vegetarian in a hope-the-goblins-dont-turn-me-into-plant-mush-so-they-can-eat-me kind of way.
In the morning I visited Auburn. To be honest, it was absolute and total culture shock. Coming from a small liberal arts Quaker school (Guilford), this bastion of the South towered above me, and the students felt mostly distant from folks I knew. The campus was full of sponsored blue and white tents for tailgating, and as I rounded a corner a monolith of concrete stopped me in my tracks. The 85,000 seat Auburn University football stadium. Simultaneously holy and abomination, it was a foreign religion, but commanding of awe.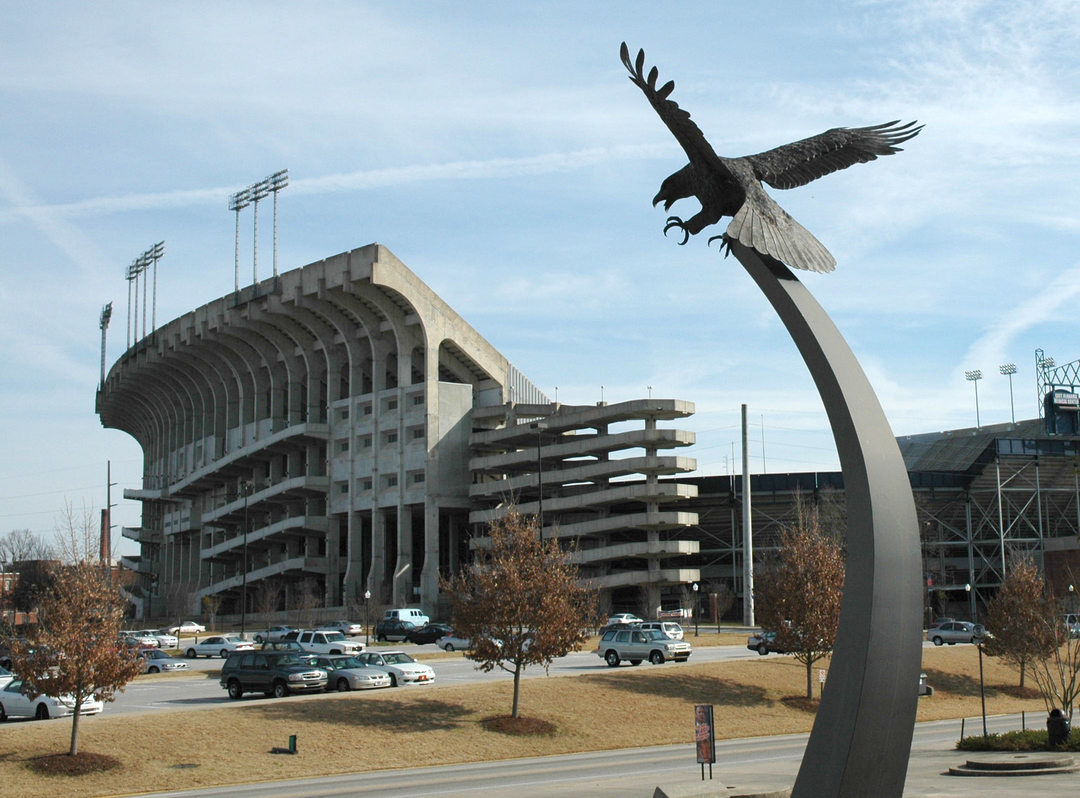 Although probably not a good idea, considering my deep state of shock and disorientation, Jaimen (a student on the Locavore project) and I began our trek across the state to Epes and the Federation of Southern Cooperatives.  Rural Alabama was as I expected it. Gorgeous, struggling, and removed from even the relatively humble city life of Greensboro or even my sojourn in Auburn. Strip-malls fill the spaces between the skeletons of industry, and there is tall grass in much of what I assume used to be small farms. We came across the first cotton field I have come across living in the south. A crop with so much history placed on it, so much struggle, death, and the birth of a nation. These are the states of America's soul. And how this country will be measured, through the survival and dare I say sometimes thriving of the people here. Something I would be sure to witness and hold up over the next few days. That the work being done here, on these battlefields and sacred ground, carry our collective pasts, and lest we ignore it, the collective liberation of our future.
Check back soon for a reflection on CoopEcon, and after that notes from a visit at UNC-Chapel Hill, Towson University (Baltimore), and Down to Earth in Newark, DE.
Do you like this post?
---
Jack Abd Allah
commented
2013-12-27 23:45:20 -0800
Thank you